Here are the services I offer to the community, updated in Fall 2021.
Live Performance
Website Development
Facilitation & Mediation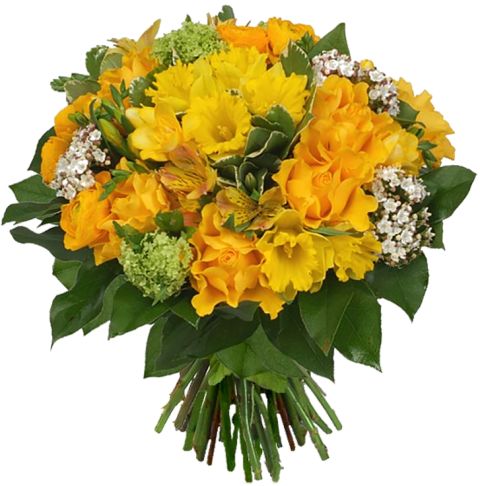 Live Performance
The catalogue of Diaspoura has been performed on hundreds of stages across Turtle Island. Anjali books as a solo performer, and on ideal occasions they will arrange performances with dancers and instrumentalists. Book Diaspoura to perform for your community event by writing to DIASPOURA@GMAIL.COM including a date, location, honorarium, event description, and COVID-19 arrangements.

Until the official end of the COVID-19 pandemic, indoor bookings must require proof of vaccination or recent negative test at the door. Other requests will not be answered.
1.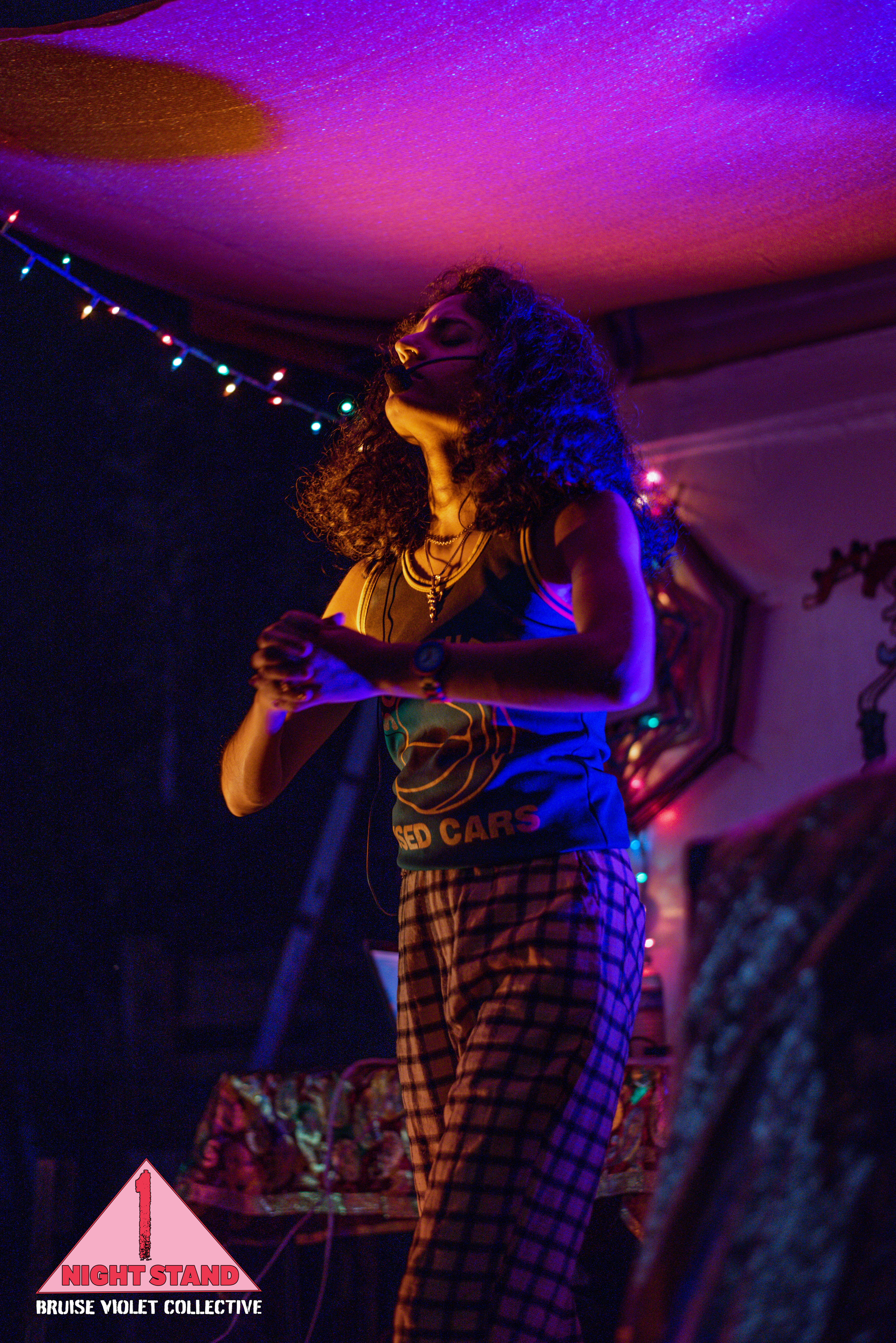 2.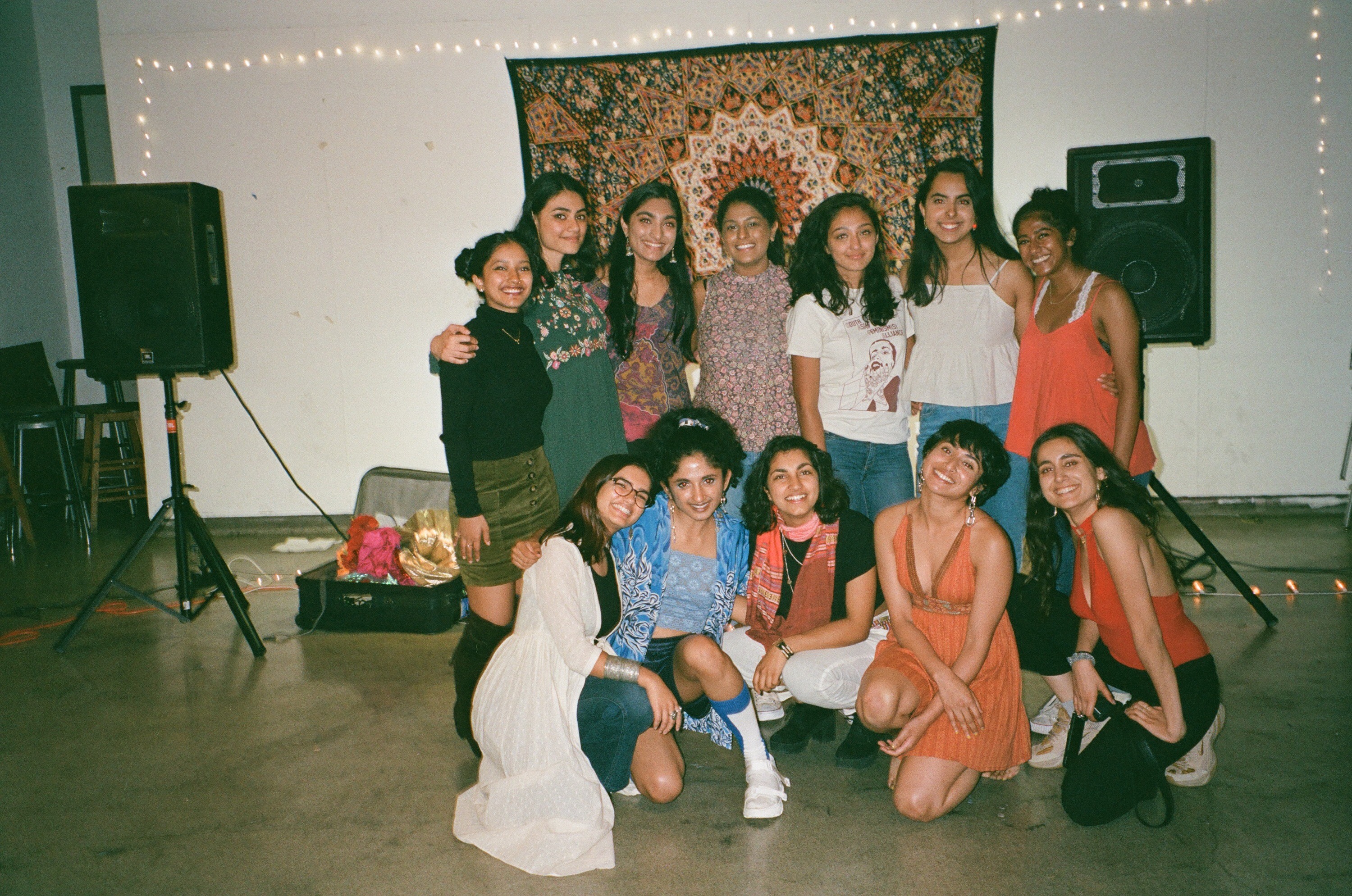 3.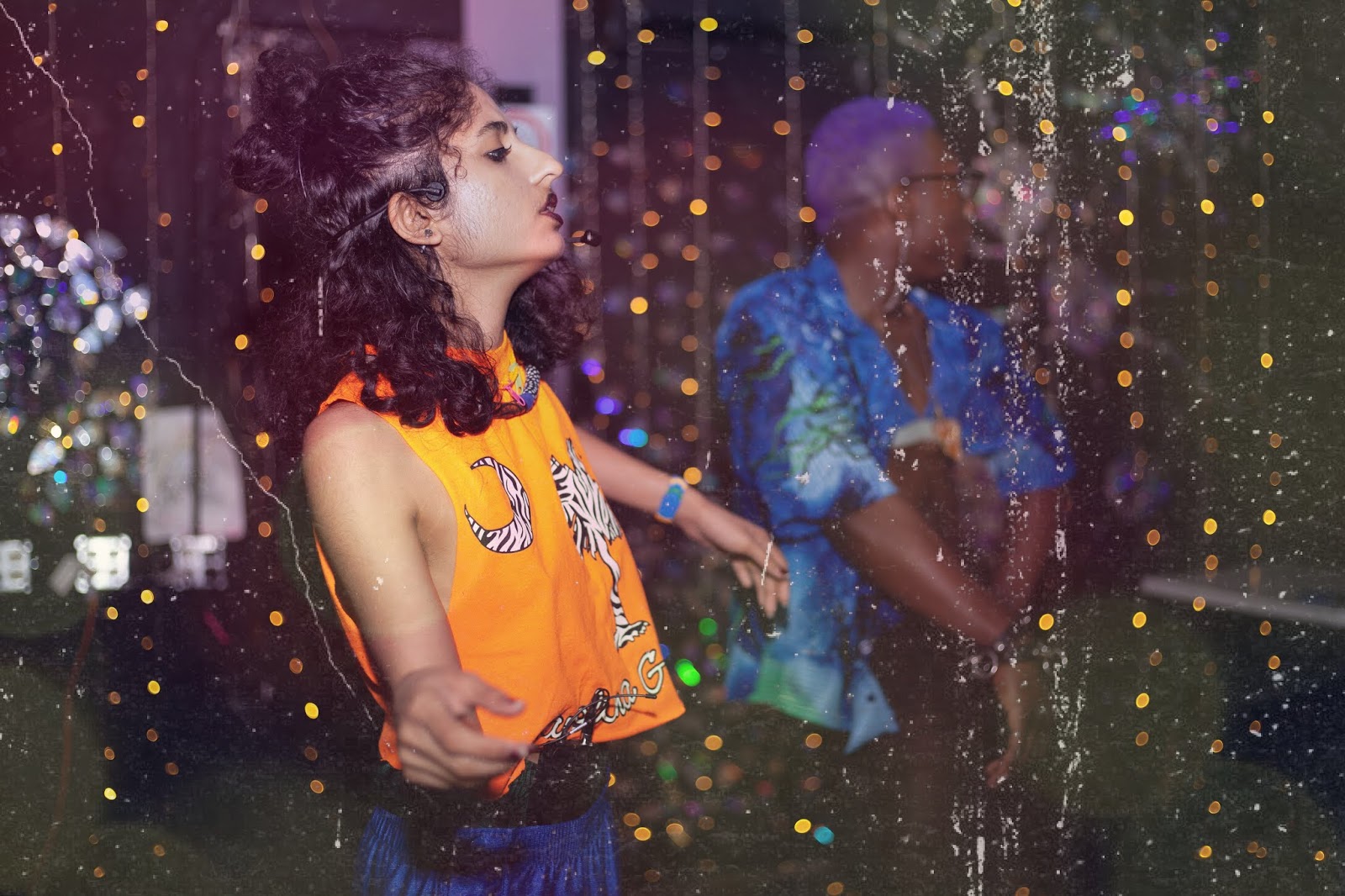 4.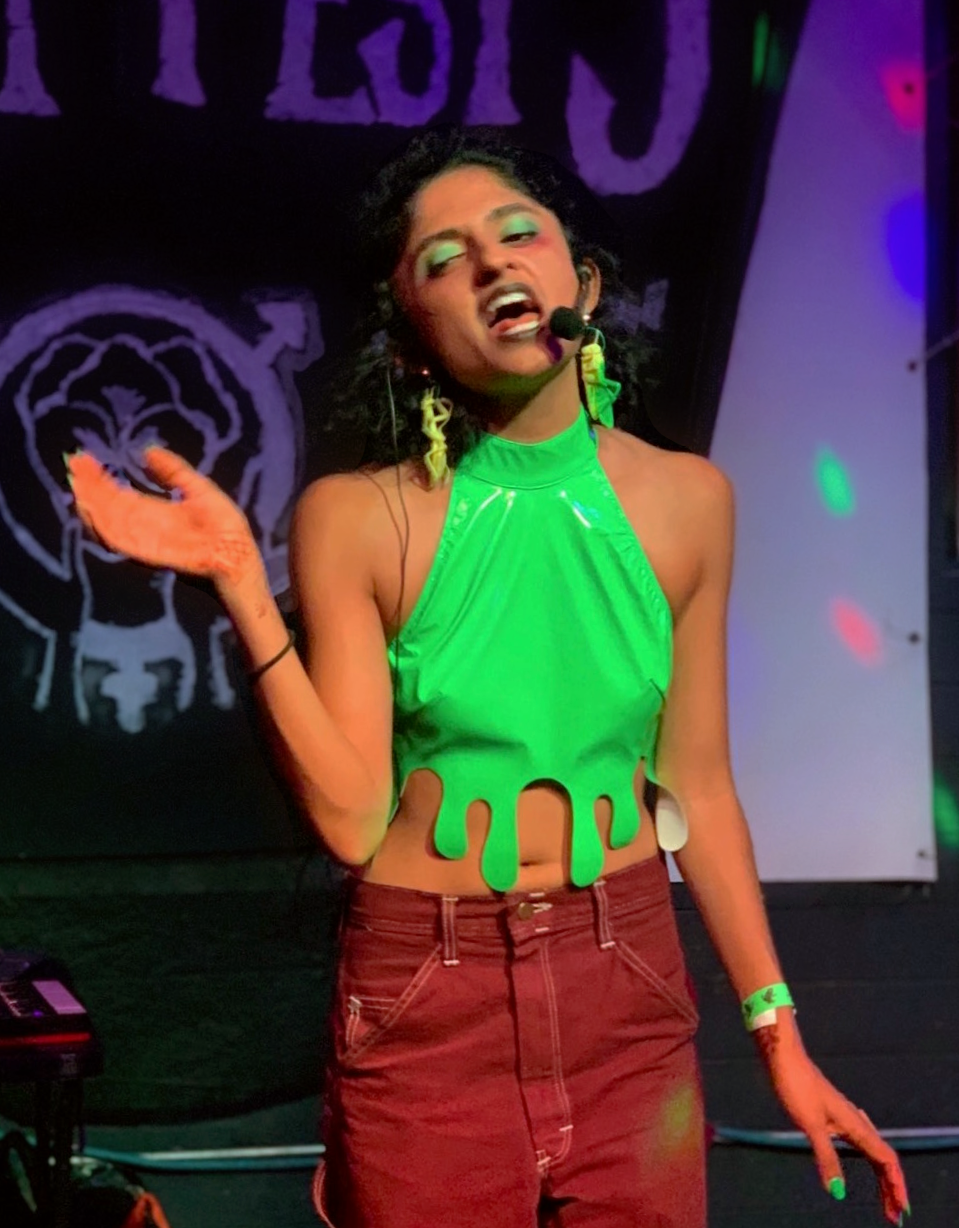 Photo Credit, Image Description:

1: photo by Bruise Violet Collective, Anjali performing with their hands intertwined in front of them, singing an emotional phrase. They are playing on an outdoor stage with soft purple lighting in so-called Fresno, California, originally Miwok land.

2: unknown photographer, Anjali post-performance with members of the South Asian Feminisms Alliance from a show they hosted at Columbia University in so-called New York City, originally Lenape land.

3: photo by Erin Davis, Anjali dancing confidently with an orange muscle tee alongside Khx05 pictured in the background at The Bakery in so-called Atlanta, Georgia, originally Muscogee Creek land.

4: photo by Jules Tatham, Anjali singing, waving their hand rigorously, wearing a slimey green top and grasshopper earrings, and performing at Pansy Fest in so-called Asheville, NC, originally Cherokee land.
Web Development
Along with creating the front and backend of Diaspoura's music, Anjali is a passionate web artist who has been hired by comrades and organizations to create homes for their works to live online. As they expand their practice in website design and development, they welcome commissions from other artists, professionals, and organizations. Inquire at DIASPOURA@GMAIL.COM with a description of your needs and any links to your work to receive a rate and development timeline.
Facilitation & Mediation
Through the spirit of the abolitionist movement, Anjali has been called to serve as a facilitator and mediator for groups of 2 or more people. Having intervened in dozens of difficult settings, from house meetings to staff rooms to romantic relationships, Anjali has cultivated an intuitive process which leaves participants with more clarity, compassion, and resolution. The intentional act to hire a facilitator during conflict, frustration, or fall out is a radical act of belief in a world without carceral punishment. Inquire at DIASPOURA@GMAIL.COM with a brief description of the circumstance and people involved to receive an hourly rate.